Dr David Belin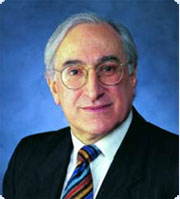 审稿及编辑方向
Neuroscience, Neuropharmacology, Experimental Psychology
研究介绍
I graduated in 2005 in Neuroscience and Neuropharmacology at the University of Bordeaux 2 in France. During my PhD I developed the first preclinical model of cocaine addiction based in the operationalization of multiple clinical criteria of the pathology as defined in humans.
I then moved the laboratory of Pr Barry Everitt at the department of Experimental Psychology of the University of Cambridge in January 2006. With my mentor I investigated the corticostriatal mechanisms of cocaine seeking habits and the relationships between impulsivity and compulsive cocaine self-administration, leading to a breakthrough in our understanding of the neurological and psychological mechanisms subserving individual vulnerability to cocaine addiction.
In 2009 I tenured at the INSERM and established my INSERM team in Poitiers, France. My INSERM team research program was ranked first during the national evaluation of the INSERM team in 2012. It focused on the psychological, neural and cellular mechanisms of individual vulnerability to compulsive disorders and their modulation by the environment. I also developed a prestigious European INSERM Associated laboratory with Pr Barry Everitt's lab thereby pursuing a common research program on investigating the corticostriatal mechanisms of addiction to various classes of drugs.
In October 2013 have been appointed Lecturer in Neuroscience at the Department of Pharmacology where I established my lab focusing on the neuropsychopharmacology of compulsive disorders.